We want to effectively fight against noise in all areas of its occurrence and regardless of the nature of this phenomenon. Knowing that not all problems can be solved on the basis of classical methods of reducing sound and vibration levels, Silencions in its research works on the development of both passive and active solutions.

PASSIVE SOLUTIONS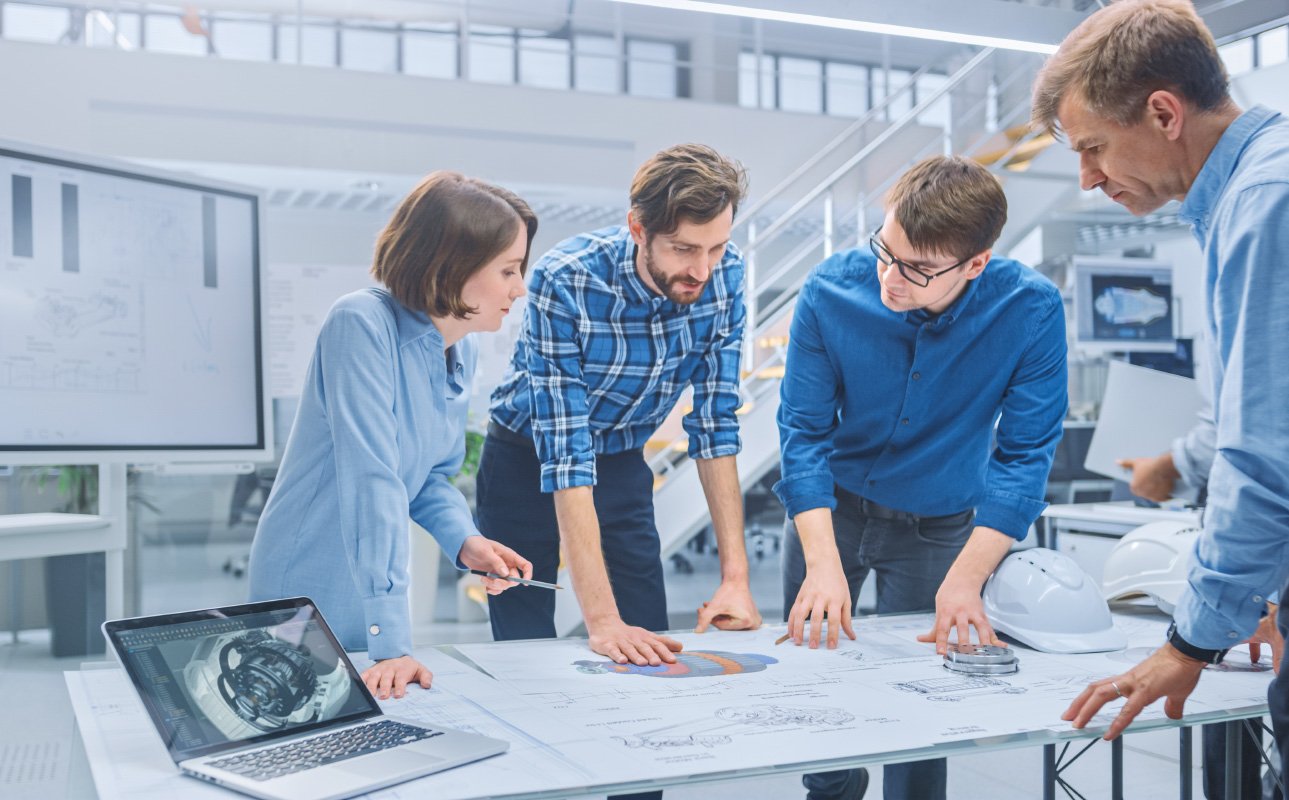 PASSIVE SOLUTIONS
Silencions' passive solutions differ from traditional noise control methods. The principle of the technology is not only based on the acoustic properties of the material itself, but also on the geometry of the structure and its periodic character. As a result, our solutions:
have low mass and volume,
are effective in the low frequency range,
do not obstruct the flow of air
are not a thermal insulator,
can be applied to surfaces of any shape.
Our solution is perfect for:
Household appliances
Washing machines, vacuum cleaners
food processors, dryers, etc.
Industrial machinery
Generators, compressors, etc.
Machines that are part of assembly lines
Jigsaws, lathes, robots, etc.
Engines
Motor engines, car engines
aircraft engines etc.
Transportation
Trains, airplanes, cars, boats, etc.
ACTIVE SOLUTIONS
Our second solution is an active noise reduction system. In an active system noise reduction occurs by using an additional, external source of acoustic energy. The principle of active noise reduction is to detect the noise source characteristics producing the primary wave and to produce a secondary wave of the same amplitude but opposite phase to reduce it.
The aim of Silencions system is to reduce low- and medium-frequency sounds in industrial environments. The system utilizes machine learning techniques based on deep neural networks to reduce system latency even for complex acoustic signals.
The passive solution combined with an active solution could be the answer to all noise problems that exist in industrial environments.

Customized versions of the system are in development stage and being prepared to operate in a wide variety of environments including:
air ducts,
industrial machines such as CNC machine tools,
portable machining and electromechanical equipment.
The above solution is currently in its research stage, so we invite you to cooperate with us in the form of Proof of Concept to develop and customize the product for your specific industry requirements.